Details

Written by

Press Release

Category: Indiana News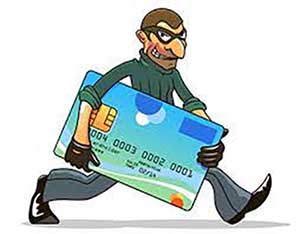 Indianapolis, IN - Attorney General Curtis Hill is warning Hoosiers to beware of scams in which companies send consumers unsolicited credit cards, often touting high credit limits. Consumers should never activate cards they have not requested nor provide personal information to entities sending such cards.
This warning comes after an Indianapolis man recently filed a consumer complaint with the Office of the Attorney General reporting that employees of his business received unsolicited credit cards from an entity calling itself Connector Capital, purportedly based in Los Angeles. The information on the credit cards included the name of the business for which the recipients worked. The entity that sent the card has an "F" rating with the Better Business Bureau.
"Hoosiers need to know that, under the federal Truth in Lending Act, it is illegal to send unsolicited credit cards to consumers," Attorney General Hill said. "If you receive a credit card you have not requested, first cut it up and then file a consumer complaint with our office."
Details

Written by

Press Release

Category: Indiana News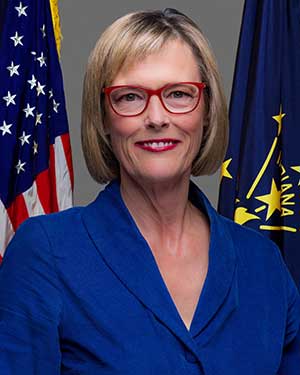 INDIANAPOLIS (July 30, 2018) – Lt. Governor Suzanne Crouch announced today that the Indiana State Department of Agriculture distributed $300,000 to 11 regional food banks. These funds will be used to provide food assistance and services to Hoosiers in need.
"Food banks across our state are doing truly extraordinary things for those who may need assistance in feeding their families," Crouch said. "I've had the privilege of visiting food banks in Indiana and have witnessed the incredible impact they are making in people's lives."
According to Feeding Indiana's Hungry, the state's food bank association, 1 in 7 Indiana residents is food insecure. Additionally, more than 280,000 children in Indiana don't know where their next meal is coming from.
Emily Weikert Bryant, executive director of FIsH, believes this funding will provide additional nutritious food options for these food bank clients.
Details

Written by

State Senator Randy Head, Dist. 18

Category: Indiana News
Indianapolis, IN - During the 2018 legislative session, the Indiana General Assembly passed more than 200 bills to improve the Hoosier state. Most of these bills either went into effect when signed by Gov. Eric Holcomb or will go into effect July 1, 2018.
Details

Written by

Press Release

Category: Indiana News
WASHINGTON – U.S. Rep. Jackie Walorski (R-Ind.) today introduced bipartisan legislation to combat the opioid epidemic by improving access to non-opioid pain treatments. The Dr. Todd Graham Pain Management Improvement Act (H.R. 5722), named for the South Bend doctor shot to death after refusing to write a prescription for opioid painkillers, aims to reduce overprescribing of opioids by examining ways to expand the use of non-opioid alternatives in Medicare. Walorski was joined by Rep. Judy Chu (D-Calif.) in introducing the bill.
"Opioid abuse is devastating families and communities across the country, and the senseless murder of my dear friend Dr. Todd Graham was a tragic reminder of how serious this crisis is," Congresswoman Walorski said. "We have already taken steps to reduce overprescribing of opioids, but we must do more to ensure patients have access to non-addictive pain management options. As we continue working toward commonsense solutions to the opioid epidemic, this bipartisan bill will help break down barriers to non-opioid treatments and give doctors better tools to prevent addiction."
Details

Written by

Press Release

Category: Indiana News
Two recent cases resolved by the Office of the Attorney General (OAG) serve as timely reminders to all Hoosiers to exercise extreme caution when purchasing used vehicles. In both scenarios, used car dealers failed to deliver titles and/or provide promised warranties to customers who paid for vehicles.
In Delaware County, Capitol Motors LLC failed to procure warranties for 185 consumers. The business -- owned and operated by Naim Mahmoud -- advertised that each vehicle it sold came with a 3 month/3,000 mile warranty. Upon selling vehicles, however, the business regularly failed to forward payments to a third-party warranty provider, leaving buyers without warranty coverage. In addition, Capitol Motors failed to deliver valid vehicle titles within 31 days from the date of sale to 22 consumers, leaving those consumers unable to register or legally drive their newly-purchased cars and trucks.
Details

Written by

Press Release

Category: Indiana News
Washington, D.C. – U.S. Senator Joe Donnelly today welcomed a $10.9 million federal grant to Indiana aimed at combatting the opioid epidemic. The grant comes in the second round of funding from the bipartisan 21st Century Cures Act, which Donnelly pushed for and helped pass into law. Last year, Indiana also received $10.9 million in grant funding from this legislation. The Department of Health and Human Services grant will be administered by the State of Indiana, which will make the determinations on funding for specific programs.
Donnelly said, "This grant funding is another infusion of much-needed resources to help fund prevention, treatment, and recovery efforts in Indiana as we attack the opioid epidemic from every angle. I'm proud to have pushed for and helped pass the bipartisan 21st Century Cures Act that facilitated this grant and will continue fighting for our state to have the resources we need to address this public health crisis."
Details

Written by

Press Release

Category: Indiana News
INDIANAPOLIS - The Indiana Department of Revenue (DOR) is joining the Internal Revenue Service (IRS) in providing taxpayers an additional day to file and pay their taxes following system issues early on the April 17 tax deadline. Individuals and businesses with a filing or payment due date of April 17 will now have until midnight on Wednesday, April 18 to file electronically. Taxpayers do not need to do anything to receive this extra time.
The IRS encountered system issues Tuesday morning. Throughout the system outage, taxpayers were still able to file their tax returns electronically through their software providers and Indiana freefile. Taxpayers using paper to file and pay their taxes at the deadline were not affected by the system issue.
Details

Written by

Press Release

Category: Indiana News
INDIANAPOLIS – The Indiana Department of Revenue (DOR) continues to partner with the Internal Revenue Service (IRS) to share the top tax filing season concerns referred to as the "IRS Dirty Dozen" tax scams for 2018.
Asserting frivolous tax arguments to avoid paying taxes is the final installment in this 12-part series. This includes making unreasonable and outlandish legal claims to avoid paying taxes. While taxpayers have the right to contest any tax liabilities, individuals must still follow the law and acknowledge their responsibility to pay taxes.
Subcategories