Here's a Tip
Summer vacation season is in full swing. Travel often involves situations that call for tipping. The standard expectations for tipping have changed through the years. While "tip" was originally an acronym for "to insure promptness," it's become much more important. Many people in many service industries rely on tips in order to make ends meet.
At Restaurants
There is no need to tip the host or maître d unless he or she went above and beyond, such as getting you a table on an especially busy night. If you're at a sit-down restaurant, you should tip your server 15-20% of the bill before tax. Though, in larger cities such as Chicago, New York, and Los Angeles, 20% is considered the minimum for good service. If you're at a buffet, tip your server 10% pre-tax. If you're getting takeout, there's no need to tip unless they provide extra service or you've placed an especially large and/or complicated order. Tip jars at the register aren't an obligation. You can leave $1 or so if the server or barista provides extra service or if you're a regular. This is also true if they're using a device to process your payment. You'll see a line for a tip (and, possibly, suggested tip amounts). You needn't feel obligated to add a tip.
If you're part of a large group, the restaurant may add an automatic gratuity to your bill. In many restaurants, this happens for a group of eight or more. If you travel internationally, you will find that, in many countries, a gratuity is added to all checks. It is not necessary to tip beyond this amount, but you may do so if you feel the service is outstanding.
If you're in the bar, tip your bartender $1-2 per drink or 15-20% of the pre-tax tab.
If you encounter a restroom attendant, you should tip $0.50 to $3, depending on the level of service. If they've simply handed you a towel, $0.50 will do. If the attendant helped you remove a stain, think closer to $3. If there's a dish with coins in it, that's where you'll leave your tip. If not, hand the tip directly to the attendant.
Tip your valet $2-5 when they return the car to you.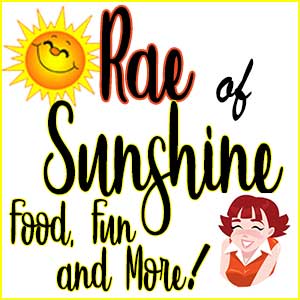 Here's something I didn't know until my son was employed as a server in a high-end restaurant. In many restaurants, tips are shared. They may all be pooled and split equally, or each server may be required to share a portion of his or her tips with the host, bartender, and/or bussers. So, if you're displeased with the service, decreasing the tip or leaving no tip at all will punish people who are not at fault. Also, if for some reason you are unhappy with the food, the server may have had nothing at all to do with that problem. Speak to your server about any concerns. If he or she fixes the problem, then all is well. If the problem is not corrected, leave a minimum tip (15% in most areas), and have a discrete word with the manager. This is the most effective way to address your concerns.
If you're like me and use coupons whenever possible, you should tip on the amount before the discount. The server works just as hard whether you pay full price or get your meal for half off. By the way, if, due to your talk with the manager about a problem, your bill is reduced or your meal is comped, you should still tip on the full amount of the original bill.
At the Hotel
There is no need to tip the doorman unless he takes your bags inside for you. If he does, tip $1 per bag. Tip the bellman $1-2 per bag.
Tip the parking attendant or valet at the hotel $3-5.
There's no need to tip the concierge for simple directions or recommendations. But if he or she has helped you get tickets or reservations, $5-10 is customary.
Remember to tip housekeeping. Generally speaking, $2 a day (or $1 a day per person, if that's more) is considered standard. I used to just leave one tip at the end of my stay. I don't do that anymore. Hotel staff assignments can change daily. The person who took care of your room on the first night may not be the same as the last night. As a matter of fact, one person could clean up after you for all but the last night. I now take envelopes for each morning labeled "Housekeeping." I leave my tip inside and leave the envelope on the bathroom counter where they'll be sure to find it.
On the Way
For a skycap at the airport, tip $1 per bag. For taxi or limo drivers, tip 10-15% of the fare. And if you've taken a shuttle between the airport and your hotel, tip $2 or $1 per person, whichever is more.
In General
If you're traveling, it's always a good idea to carry a stash of small bills so you'll be ready to tip when it's appropriate. Tip discretely. You don't want to be showy about any tip you give. And remember that, no matter what type of tip you leave, the most important way you can show your appreciation for those who are helping to make your travel pleasant is to treat each person you encounter with respect and consideration. Make eye contact. Smile. Say thank you. This goes a long way no matter where you are.
May your week ahead be filled with sunshine.
Rea Bates is an independent Consultant with the Pampered Chef. You can see her Facebook Page by clicking HERE. Her column appears each Sunday in Peru Indiana Today.